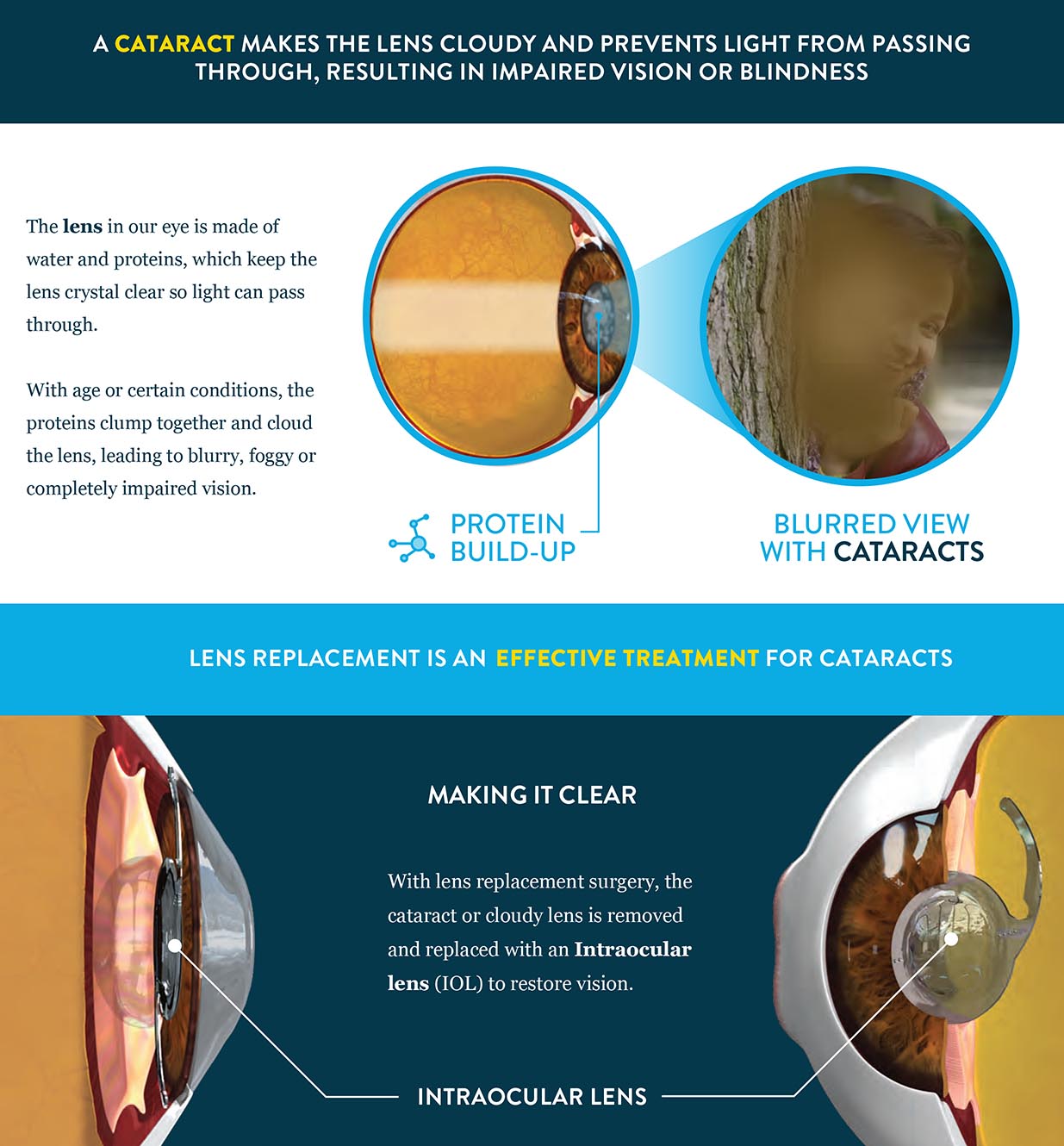 Femptosecond Laser Cataract Surgery:
The latest advancement in cataract surgery is a laser that assists the surgeon in creating precise incisions and softening the cataract so that less ultrasound energy is needed to remove it. The laser can perform critical incisions with ten times the precision compared to the standard, manual technique.
This offers the promise of more reliable implant power calculations, increased precision and safety. Furthermore, for many patients with moderate astigmatism, the laser can treat the astigmatism directly and reduce the need for a toric or astigmatic intraocular lens.