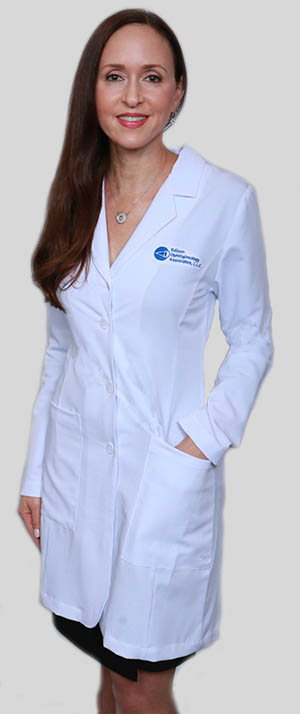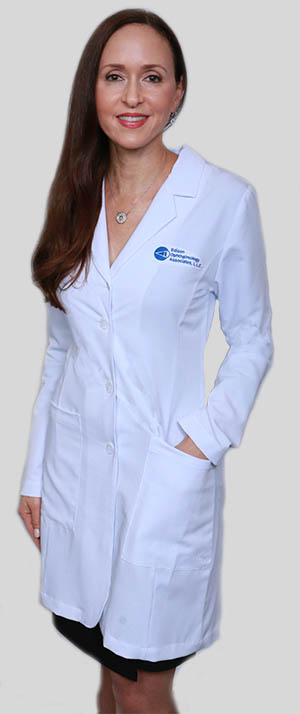 Dr. Barbara Schwartz is a Board Certified fellow of the Am. Academy of Ophthalmology with over 20 years of experience. She is an attending physician at JFK Medical Ctr.
After graduating with Highest Academic Honors, earning the Award for Excellence in Economics and entry into the honor society Phi Beta Kappa at SUNY Binghamton, Dr. Schwartz was awarded a four year merit scholarship at Albert Einstein College Of Medicine. There, she obtained her medical degree with Distinction In Research In Ophthalmology, and was selected for the Am. Medical Woman's Association Janet Glasgow Memorial Achievement Citation as well as entry in the medical honor society Alpha Omega Alpha. She did her residency in ophthalmology at Montefiore Medical Ctr. where she served as Chief Ophthalmology Resident. She then did fellowship training in Cornea, External Disease & Refractive surgery at LSU Eye Ctr., where she worked with Dr. Herbert Kaufman, a renowned cornea specialist.
Dr. Schwartz published several articles, presented at major ophthalmology meetings and co-authored a book chapter in a refractive surgery textbook. Most of her research has focussed on the clinical effects of excimer laser refractive surgery.
Dr. Schwartz is known for her thorough examinations and personable bedside manner. She is passionate about her work as an ophthalmologist and consistently aims to surpass her patients' expectations. She welcomes the opportunity to meet you and help you to maximize your eye health and visual potential.